CyberCoach goes RSAC 2023
Maria Bique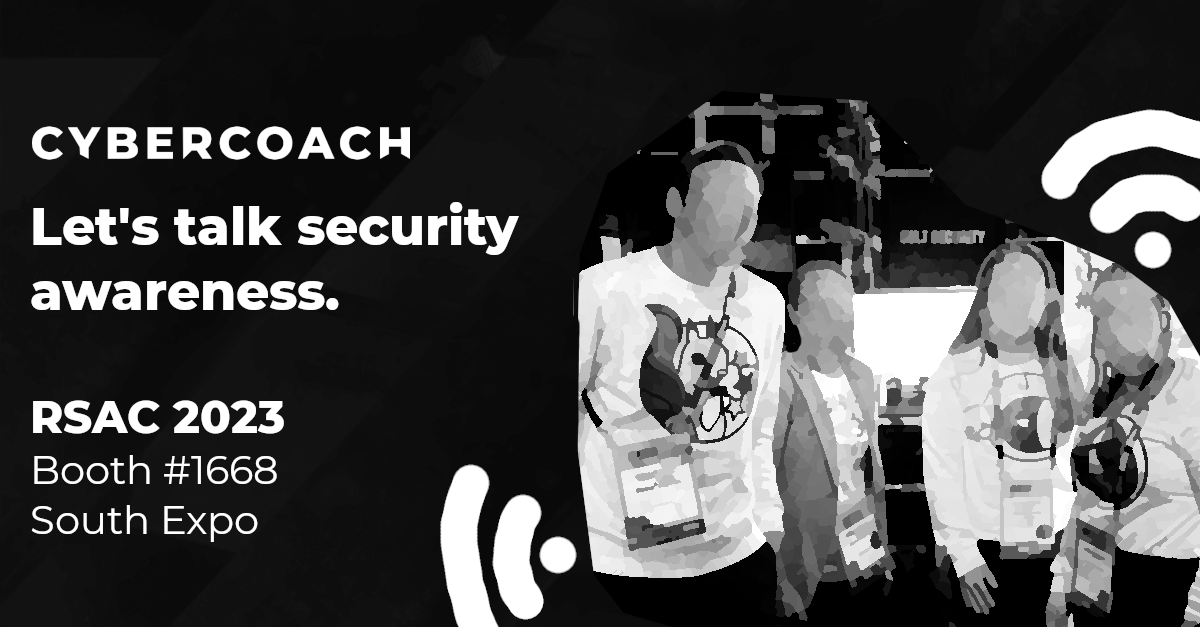 The RSA Conference (RSAC) is returning to San Francisco this year with the theme "Stronger Together." Our team will be there at Booth #1668 at the South Expo to talk about CyberCoach, Security Awareness and Cyber Social Responsibility.
This year's theme could not be more on point. We will be stronger together as a society, when we come together to bridge digital skills inequality. Every organization and every individual can make a difference. Come talk to us if you want to do more to help protect your organization, employees (and their families!) and our society.
Use the promo code 52FCDCULTSECU for -$150 off full RSAC attendee passes and 52ECULTSECUT for a FREE EXPO pass.

You can also book a meeting with us using the embedded calendar below or reach out to Maria or Ian directly through LinkedIn.

See you there!